It is my pleasure to introduce myself as the Superintendent of the New Brighton Area School District. Having served for more than fifteen years in the district, I can confidently say there is a proud tradition of excellence here and it is my intention to continue to build upon that tradition. Commitment, collaboration, and trustworthiness will be the cornerstones of my leadership to ensure that we create the most effective learning environment for our students, focus on fiscal responsibility and maintain open lines of communication so all efforts may aid in various community groups working together.
New Brighton is a family-centered, vibrant community with businesses, places of worship and schools to envy. I am proud of this community and the citizens who call it home. There is work to be done, however, to ensure that each child achieves nothing less than his/her fullest potential. Parents, students, teachers, administrators and community members must all take a vested interest in the successes and failures of our schools. Only through working together can we create a community where service, success, and high standards are not only the expectation, but the reality.
I encourage you be involved in the schools, attend a concert, or cheer on our teams during athletic competitions. We should all make it a goal to demonstrate Lion Pride in all that occurs throughout the community. It is my hope that this school year is the very best yet and I look forward to working together in the future.
Yours in education,
Dr. Joseph A. Guarino
Superintendent
New Brighton Area School District
"Where Lions Take Pride in Learning"
Phone: 724-843-1795 ext 4
Fax: 724-843-6144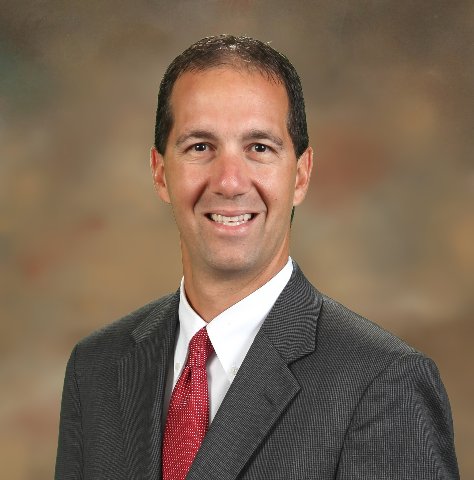 Dr. Joseph A. Guarino was appointed Superintendent of Schools for the New Brighton Area School District in January 2013 with his tenure beginning on July 1, 2013. Dr. Guarino previously served within the Central Office of the New Brighton Area School District as the Assistant to the Superintendent and the Director of Curriculum. Prior to joining the Central Office staff, Dr. Guarino spent six years in the New Brighton Middle School. During that time he was an 8th grade science teacher and the middle school principal. Dr. Guarino began his career in the Baltimore City Public School System where he taught high school biology.
Dr. Guarino holds a Doctorate of Education from the University of Pittsburgh in School Leadership and Policy Studies, in addition to his Superintendent's Letter of Eligibility and Principal Certification. He received his Master's Degree from The Johns Hopkins University and his Bachelor of Arts in Biology from the University of Delaware.
Dr. Guarino and his wife Johanna, a proud New Brighton Alumna, are actively involved with their three children, Will, Ella, and Gabe.